Who doesn't love a good giveaway?? I know I surely do!! Candace over at 005 Watkins' Way is having a 100 follower giveaway!!
Click on the button to visit her page to enter for a chance to win up to $20 worth of goodies!!


Stacy from Simpson's Superstars is having a giveaway celebrating her 115 followers!! She is calling it Florida's Fabulous 15.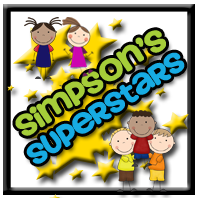 Click on her button for a chance to win 15 prizes from some of FL's best teacher bloggers!!


On another note... the school system that I interviewed with is voting tonight on their sub candidates. **crosses fingers** so I should be receiving a letter with my decision soon! Also, I have an interview with another school system in the morning at 8. Wish me luck!!