I hope everyone is having a wonderful 'hump' day! I know I am!! I have just found out about some marvelous giveaways and I had to get the word out!
Jackie over at
Third Grade's a Charm
is giving away TPT and Donor's choice gift cards!! Get on over to her oh so cute blog and enter!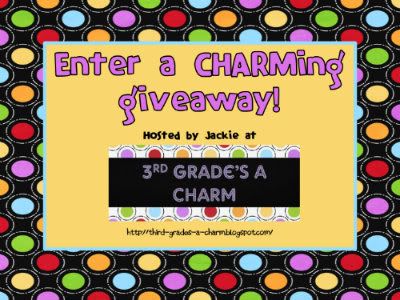 Katie at Queen of the First Grade Jungle is having a 1000 follower celebration giveaway!!! Isn't that amazing?? 1000 followers... (I can only dream!) She has teamed up with some great contributers and they are giving away some wonderful items!
Brittany at Sweet Seconds is also having a giveaway because she has reached over 100 followers!! You go girl!!!
Gosh there is a LOT to be won!! You better get on over and enter each one of these wonderful giveaways!